Meet your VID: Alicia Castillo Holley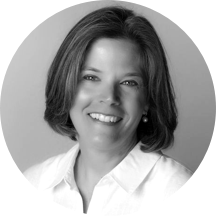 Curious about what your fellow VIDs are up to on Fiverr? Meet Dr. Alicia Castillo Holley.
Born and raised in Venezuela, she started her professional career as a scientist studying genetics and plant physiology. She later joined Bayer-Shell joint venture as head of Product Development.
She has lived in 6 countries, traveled around the world many times and lives in Silicon Valley where she is a successful Angel Investor with multiple startups under her belt .
Alicia is the founder of the Wealthing Institute® , a training program for entrepreneurs that blends the best of entrepreneurial and corporate management.
Alicia also heads Women Get Funded , an academic program educating women entrepreneurs on proven strategies needed to start, grow, and fund their businesses. The program has already helped over 1,700 women.
Fiverr is an integral part of this program, allowing women to share recommended sellers for various projects. Working with Fiverr's freelancers also allows these women to be exposed to different cultures and gain experience working with talent from around the world.
Check out these incredible designs Alicia made on Fiverr:
[

Logo Animation by youssef015e
](https://www.fiverr.com/youssef015e)[

Facebook Ad Design by maja_nicolik
](https://www.fiverr.com/maja_nicolik)
Here Are Alicia's Top 3 Tips To Succeed On Fiverr:
1. Talk to your sellers
Always reach out to sellers prior to choosing or starting your orders.
This allows you to make sure your expectations will be met and you and the seller are both on the same page.
2. Test your ideas
Fiverr is a great way to test ideas.
Give multiple sellers the same brief and you'll have the option to choose from various deliveries.
3. Keep an open mind
When you work with a freelancer from a different country, you'll see that they'll bring this new perspective to your project. Sometimes this is exactly what's needed to inject even more creativity to your deliveries!